Journal
Bridlington Kite Festival: Everything You Need to Know
A weekend filled with colourful kites promise a family-friendly day out like no other in Bridlington.
Every year the Bridlington Kite Festival takes over the skies of this popular seaside resort, lighting them up with vibrant hues and shapes.
Seasoned professionals perform alongside first-timers to put on a stunning aerial display. A thrilling day of family-friendly entertainment is in store, complete with fairground rides and professional displays.
We've compiled a handy guide to everything you need to know about this popular Bridlington event. Keep reading to discover more about Bridlington Kite Festival…
---
What is Bridlington Kite Festival?
Bridlington Kite Festival is exactly what it says on the tin. Over the course of two days, kites of all different colours, shapes and sizes decorate the skies of Bridlington.
Thousands of spectator's flock to the seaside resort every year to experience the kite festival, Bridlington. With internationally renowned kite-flying professionals exhibiting their outstanding abilities, it's easy to see why.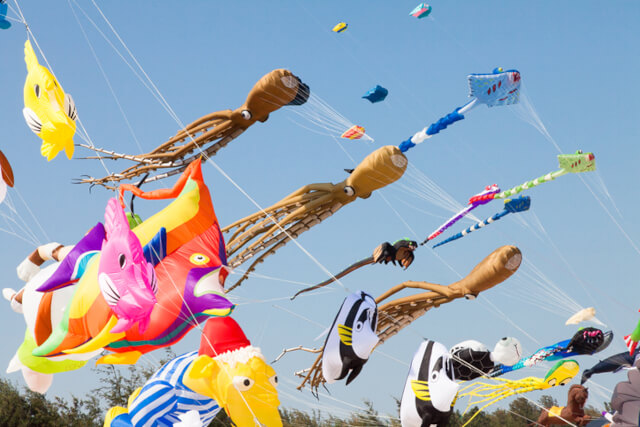 Professional aerial displays take place above the cliffs of the East Yorkshire coast, each year outdoing the last. You can expect to see kites in the shape of some of your favourite animals, as well as some of the world's largest inflatables.
If you're lucky enough, you might catch sight of Oscar, the largest teddy bear in the world! Stretching 63 foot in length, this colossoal kite has been seen gracing the skies of Bridlington Kite Festival before.
It's not just a spectator's sport. Beginners can take part in supervised sessions, with kites available to hire on-site. Do something a little different and try your hand at kite flying!
An awe-inspiring spectacle, there's fun for all ages to be had at this kite festival in Bridlington.
---
When is Bridlington Kite Festival?
The annual Bridlington Kite Festival takes place on the 20th-21st May 2023. The event will run from 10am until 5pm on both days.
Due to the pandemic, Bridlington Kite Festival 2021 was postponed until September, however the event has since resumed in May.
---
Where is Bridlington Kite Festival?
This much-loved Bridlington event is held on the grounds of Sewerby Fields in Bridlington.
The full address is Sewerby Fields, Sewerby Road, Sewerby near Bridlington, YO15 1ER.
---
How much is Bridlington Kite Festival?
This Bridlington event is free to attend, however charges apply for additional activities.
There's also food and drink concecessions, along with a handful of stalls selling kite paraphernalia. Bring some spending money if you're up for a spot of retail therapy!
---
Is there entertainment at the kite festival in Bridlington?
The kite festival in Bridlington plays host to a number of activities in addition to the amazing kite displays.
The funfair is sure to keep the little one's entertained, with it's Hook-a-Duck and Octopus ride. Fantastic Faces will be there to paint some wonderful designs, and the Spare Hands sea shanty will provide a blissful soundtrack to the day.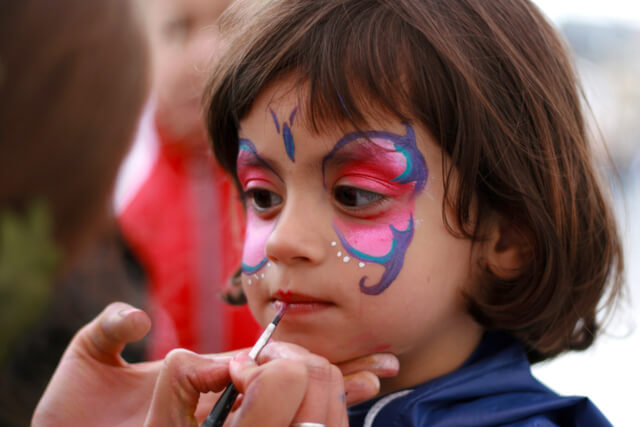 ---
Bridlington Kite Festival parking
Off-street parking for Bridlington Kite Festival can be found nearby at Sewerby Picnic Car Park. Charges apply, with both cash and cashless payment options available.
Alternatively, board the Bridlington Park & Ride from South Cliff car park to East Riding Leisure. From here, catch the Land Train to Sewerby Hall & Gardens, departing the train as it stops at the kite festival.
---
What facilities are there at Bridlington Kite Festival?
The Bridlington Kite Festival is back and better than ever, with a whole collection of facilities on hand. Essential amenities include on-site first aid as well as portable toilets.
Countless food and drink stalls provide a variation of refreshments. Choose from mouth-watering delights from Mr Roberts Traditional Fish & Chips, George's Caribbean Kitchen, and Love Hog Roast to name a few.
Picnics are welcome, and there are picnic tables scattered throughout the site. These are available on a first come, first served basis, however there is ample space to dine on the grass. Please keep in mind that barbeques and alcohol are not permitted on-site.
If you're on the lookout for some new wares, Go Kites have a stall, stocked with a range of kites, windsocks and more. Sky Burns will also appear at this years kite festival in Bridlington, selling their handmade high-performance kites.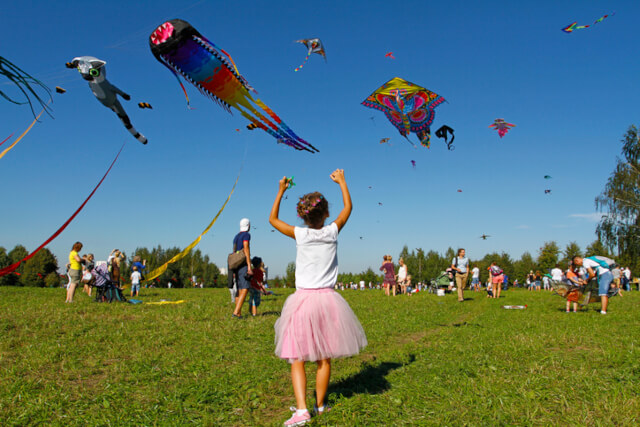 ---
Is the Bridlington Kite Festival dog friendly?
The kite festival in Bridlington welcomes well-behaved pets. Dogs must be kept on leads at all times and owners are responsible for cleaning up after them.
---
Fancy experiencing the vibrant colours of the Bridlington Kite Festival for yourself? Browse this wonderful range of Bridlington Holiday Cottages and place yourself right in the heart of the action!
And whilst you're vistiting, why not try out one of the 14 best pubs in Bridlington?