Journal
Our Favourite Events This Easter in Yorkshire
Where better to hide chocolate eggs than amongst the miles of rolling coast and countryside of Yorkshire?
Looking for an activity to keep the little ones entertained during the holidays? There's a whole host of events to celebrate Easter in Yorkshire. Even some for the biggest of bunnies to enjoy!
With the warmer Spring weather making an appearance, there's no better reason to head to the coast or country of Yorkshire this Easter!
We've compiled a handy list of all of our favourite easter events in Yorkshire. Keep reading to find out more…
---
Saturday 1st – Sunday 16th April 2023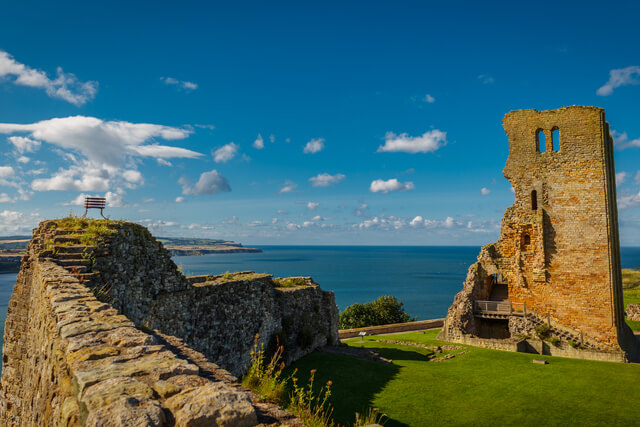 The annual Adventure Quest at Scarborough Castle is one not to be missed this Easter in Yorkshire. Hidden amongst the medieval ruins of Scarborough Castle are a host of Easter surprises!
Keep your eyes peeled for eggs, clues and challenges scattered throughout the Castle grounds. Not only will you be rewarded with a delicious chocolate egg, but you'll be also given an adventurers certificate for your efforts!
There's lots of fun and games to be had here, including a classic egg and spoon race. Can you carry your egg to safety the fastest?
Entry to the Adventure Quest is only £2.00. Please note that this charge is in addition to the ticket price for Scarborough Castle.
---
Friday 7th – Monday 10th April 2023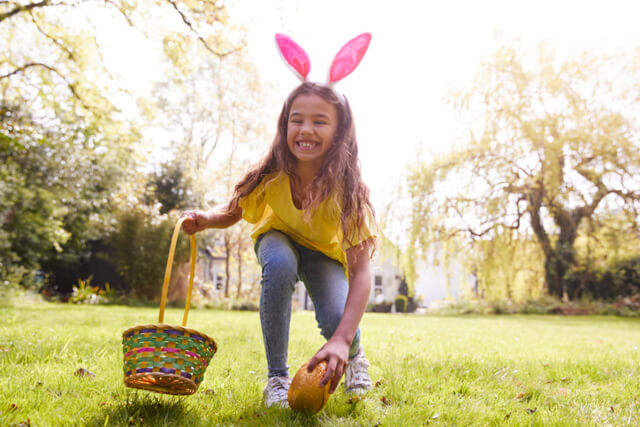 This free Yorkshire Easter egg hunt takes place at the much-loved Filey Bird Garden & Animal Park. Paired with the stunning scenery and wildlife, this event is sure to get inquisitive minds racing.
Solve a series of riddles to uncover the hidden locations of eggs throughout the park. Each egg is decorated with a letter that will spell out a word. Will you manage to find all 12?
The event welcomes children aged between 2-16, and there's even the chance of winning a Cadbury's Crème Egg!
Open daily from 10am – 4pm, there's plenty of time to see the wildlife whilst you're here!
---
Thursday 6th April 2023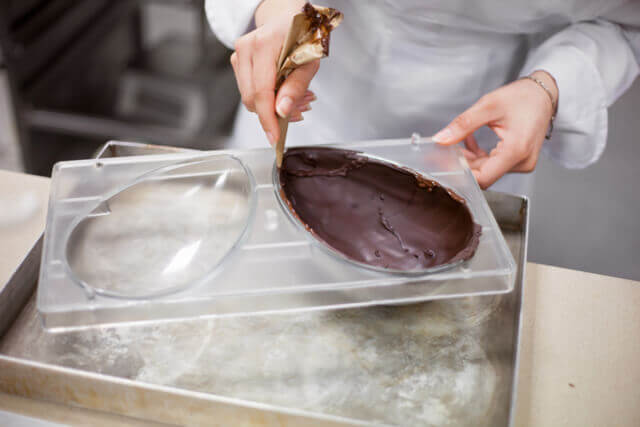 One for the adults, this Easter egg making class at Swinton Cookery School promises a truly indulgent experience.
Idyllically positioned amongst the 20,000-acre grounds of Swinton Estate, there's fabulous views alongside mouth-watering flavours.
Channel your inner chocolatier and master the art of tempering chocolate. Unleash your creative side and learn to hand decorate your egg with edible paints, gloss, or glitter. You'll even learn to craft delicious pint-sized goodies such as fudge or truffles.
The full day course costs £250 and includes three handmade eggs, lunch on-site and easter egg moulds to take home.
A luxurious change from the typical Easter events in Yorkshire, be sure to secure your place.
---
Hebden Bridge Easter Duck Race
Monday 10th April 2023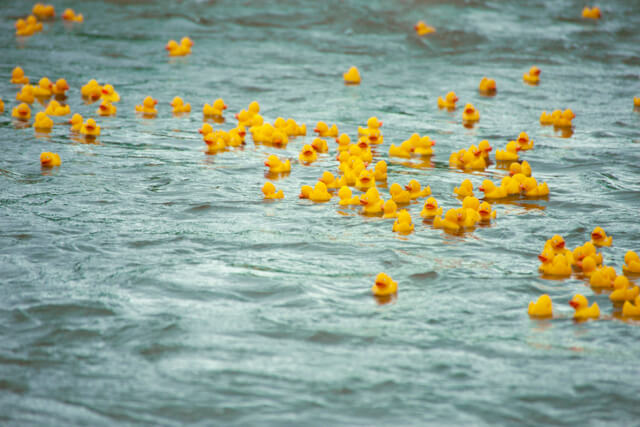 The annual Hebden Bridge Duck Race returns in 2023, taking place on Easter Monday! Not your average Easter event in Yorkshire, the day will see hundreds of rubber ducks race along the River Calder to reach the finish line.
Held in the centre of town, the duck race begins at 3:15pm from County Bridge and concludes at West End Bridge.
There's plenty to see and do on dry land too. Entertainment, live music, fairground rides and food and drink concessions will decorate the streets.
Tickets to enter the Duck Race cost £1, with all profits going to the Rotary Club of Hebden Bridge Trust Fund. You can purchase tickets on the day at St George's Square and West End.
---
Saturday 25th March – Monday 1st May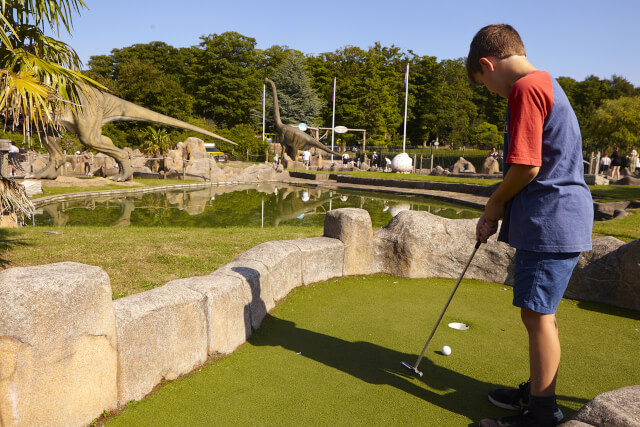 © Lightwater Valley Family Adventure Park
Fancy coming face-to-face with a Valleysaurus? Or throwing some shapes at the Dino disco? Visit Lightwater Valley this Easter in Yorkshire!
There's a host of roar-some activities, including a stone-age puppet show, dinosaur facepainting and Jurassic adventure golf. In keeping with the theme of Easter, you can even paint your own dinosaur egg to take home with you!
If you're looking for something a little different to the typical Easter egg hunt in Yorkshire, there's even an interactive story trail. Will you win an Easter treat?
There's over 40 rides and attractions scattered throughout Lightwater Valley, so you wont be short on excitement here!
---
Friday 7th April– Monday 10th April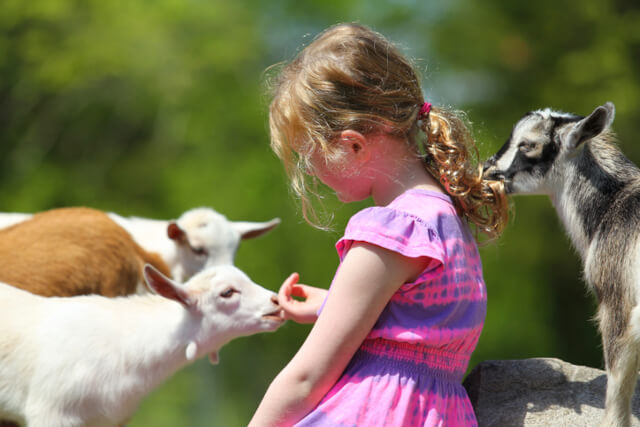 You'll enjoy hours of joy at this fun-filled Easter event in Yorkshire! There's countless family-friendly activites taking place throughout the weekend at this much-loved farm.
Looking for an Easter egg hunt in Yorkshire? You're at the right place! Follow the Eggventure Trail in the hopes of winning an egg, or take a seat and enjoy the eggsperimento live show. You can even feed the animals at the petting zoo!
For the littlest bunnies, there's also an on-site soft play, go karts and a dedicated baby and toddler area.
If you're feeling peckish, choose from mouthwatering homemade burgers, pizzas, light bites and tasty sides from The Diner.
---
Fancy joining in the festive fun at one of these wonderful Easter events in Yorkshire? Browse our collection of Yorkshire holiday cottages and secure your perfect base to celebrate Easter in Yorkshire this year!
And for more inspiration on how to spend your time, give our guide on what's on in Yorkshire in 2023 a read!
Whilst you're at it, why not learn 12 fun facts about Yorkshire?