Journal
9 National Trust Properties in Yorkshire
There are lots of incredible National Trust properties in Yorkshire. Whether you prefer wandering around impressive manors or strolling through beautifully maintained gardens and grounds, you'll find plenty to choose from.
To make things a little easier, we've put together a handy guide to all the best-rated National Trust properties in North Yorkshire and beyond. From the vibrant gardens of Goddards House to the mighty Beningbrough Hall, you're bound to find plenty of great locations to add to your holiday 'must see' list!
1. Beningbrough Hall, Gallery and Gardens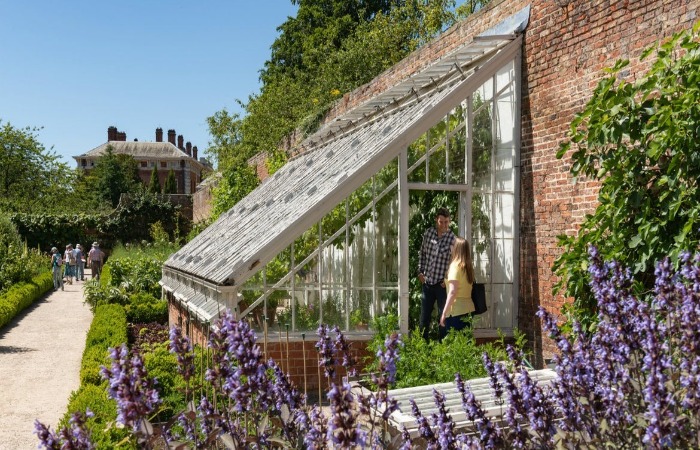 ©National Trust
An impressive Georgian mansion, Beningbrough Hall was first built in 1716. Inspired by Italian architecture, it features stunning baroque interiors throughout. Visitors can stroll around the mansion, or enjoy the surrounding eight acres of beautiful gardens. The walled kitchen garden is particularly lovely, featuring over 90 species of fruit trees and shrubs.
Imagined up by the internationally-acclaimed garden designer,  Andy Sturgeon, you'll be amazed at the vibrant displays during the spring and summer months. After a good walk, pop into the cafe to enjoy some tasty home-cooked food – many of the ingredients are sourced right from the kitchen garden!
Address: Beningbrough Hall, Gallery and Gardens, York YO30 1DD
Telephone: 01904 472027
---
2. East Riddlesden Hall
A gorgeous 17th-century manor house, East Riddlesden Hall offers a wonderful day out for families. Spend an afternoon learning the history of the manor by wandering through its elegant halls, or soak up the sunshine in its glorious gardens. Best enjoyed in the summer months, there's plenty of space for visitors to roll out their picnic blanket and enjoy the sights and fragrant scents of the garden.
You'll find lots of space for the children to run wild, too. If you've got little ones in tow, make your way over to the Discovery Garden. Here, they can build dens, hide in the hobbit house, and make not-so-tasty treats in the mud pie kitchen.
Address: Bradford Rd, Riddlesden, Keighley BD20 5EL
Phone: 01535 607075
---
3. Treasurer's House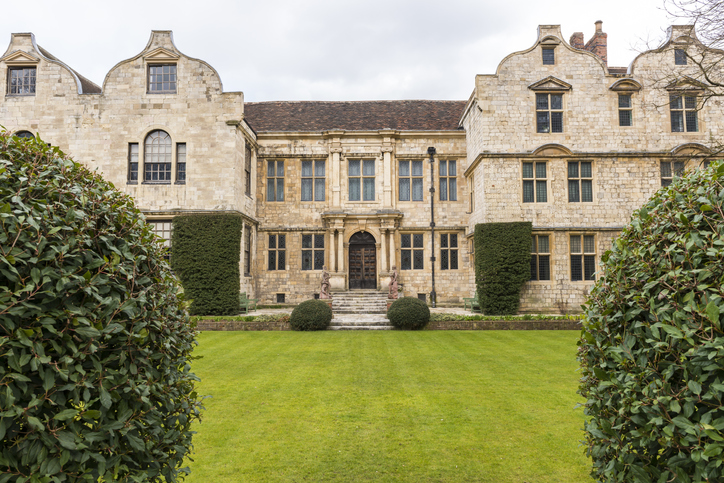 With over 2,000 years of history, Treasurer's House is considered to be the oldest home in the county. Once a  medieval priest's house during the 13th century, many of its original features still stand today. History buffs will love the guided tour through its rooms, which also gives some insight into the current owner of the property. Afterwards, head into the award-winning gardens (a six-time winner of Yorkshire in Bloom) to make the most of your beautiful surroundings.
With its pastel tones and gently flowing water features, the gardens are such a wonderful spot to sit and enjoy some peace and solitude – a quick break from the everyday bustle!
Address: Minster Yard, York YO1 7JL
Phone: 01904 624247
---
4. Nunnington Hall
Nunnington Hall is a huge country house, set beside the River Rye. First built during the 13th century, it underwent major construction work during the 1680s – much of this is still in place today. Visitors can walk around the interior of the hall, discovering what life was like for its many owners across the centuries. Art exhibitions are regularly held in the hall, so be sure to check before you arrive.
The gardens are just as impressive, with hidden nooks to discover and beautiful peacocks who wander the grounds. A haven for wildlife, you're likely to hear the pleasant hum of bumblebees and the twittering of birds overhead as you stroll through.
Address: Nunnington, York YO62 5UY
Phone: 01439 748283
---
5. Nostell Priory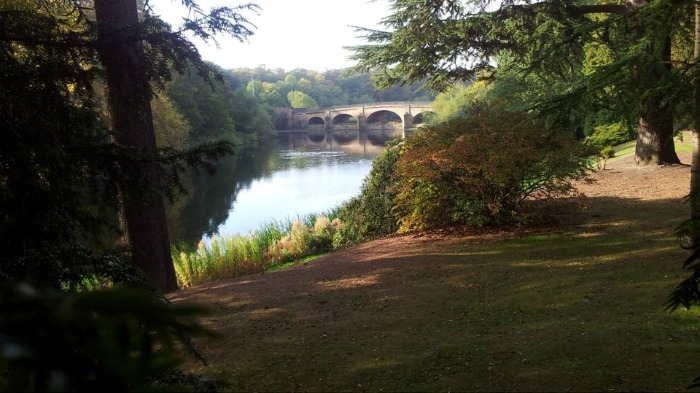 ©National Trust
A Palladian house built in 1733, Nostell Priory has been owned by the National Trust since 1953. Wander through the majestic halls of this opulent home and you'll discover all the family treasures, including priceless antiques and an impressive Thomas Chippendale collection.
This is a wonderful place for those with dogs. Surrounding the house are meadows, woodlands, and lakes, all waiting to be discovered. You'll find a great choice of walking trails throughout.
Address: Doncaster Road, Nostell, Wragby, Wakefield WF4 1QE
Phone: 01924 863892
---
6. Mount Grace Priory, House and Gardens
Yet another wonderful priory, Mount Grace Priory is set at the foot of the Cleveland Hills in North Yorkshire. An absolutely gorgeous setting, it's a great place to visit if you want to get away from the hustle and bustle and enjoy a quiet afternoon among nature.
Discover the history of this medieval monastery, or discover the idyllic gardens that surround it. Head a little further afield, and you'll find a nice choice of woodland and moorland walking trails.
Address: Mount Bank, Northallerton DL6 3JG
Phone: 01609 883494
---
7. Goddards House and Garden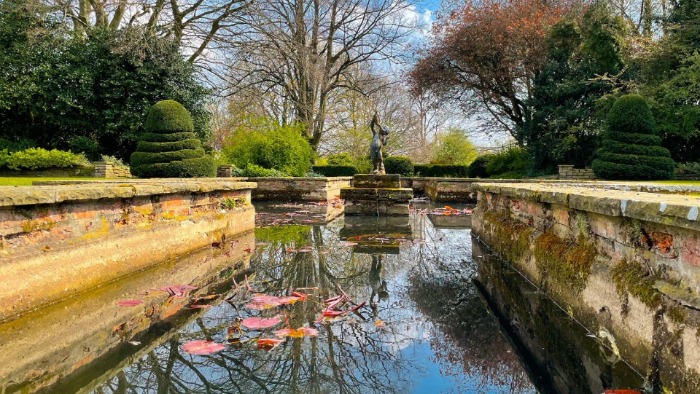 ©National Trust
A pretty Arts and Crafts house, Goddards House and Garden is set within five beautiful acres. Visitors can spend the day strolling around the pretty ponds and herbaceous borders, as well as the orchard and vegetable garden. Wildlife can be spotted all around here, from colourful dragonflies to busy woodpeckers.
The gardens are dog-friendly, providing you keep your dog on a short lead at all times. Ideal if you're visiting Yorkshire and bringing your four-legged friend along for the adventure.
Address: 27 Tadcaster Rd, Dringhouses, York YO24 1GG
Phone: 01904 771930
---
8. Ormesby Hall
What seems like a world away from the bustle of Middlesbrough, Ormesby Hall is an 18th-century mansion house less than a fifteen-minute drive outside of the town. Here, visitors can wander around the beautifully maintained gardens and even step inside the opulent interior of the hall itself.
Volunteers are on hand to share interesting tidbits about the family who lived here, and you can currently browse the winning entries of the British Wildlife Photography Awards.
Address: Ladgate Ln, Ormesby, Middlesbrough TS3 0SR
Phone: 01642 324188
---
9. Wentworth Castle Gardens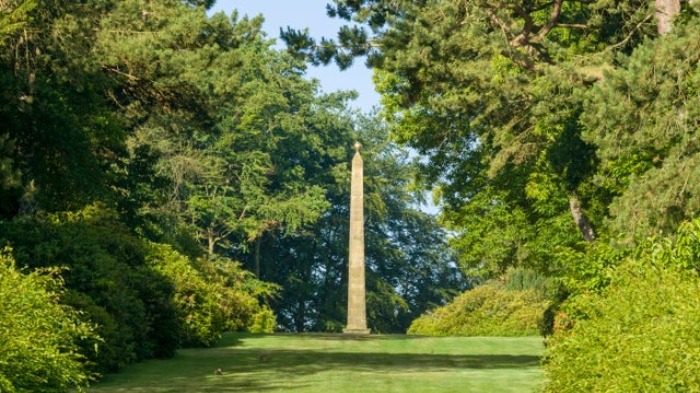 ©National Trust
Bursting with colour during the spring and summer months, the Wentworth Castle Gardens are such an amazing sight to see. With over 60 acres to discover, an afternoon simply isn't enough to make the most of your surroundings! Whether you're visiting for the history or perhaps to sit and look out for the local wildlife, there's something for everyone here.
With tons of space for picnics and the children to let off steam, it's a great place for a family day out. Looking for some other historic sights in the area? Check out these must-visit castles in Yorkshire for some inspiration.
Address: Park Dr, Barnsley S75 3EN
Phone: 01226 776040