Journal
11 Delicious Restaurants in Whitby
In search of some delicious Whitby restaurants? The town is home to a huge selection of eateries - from the humble takeaway to fine dining bistros, you'll find plenty of choices here.
Whether you're planning a romantic date night or perhaps looking for the best restaurants in Whitby that the whole family can enjoy, there's something to suit everyone.
Choose from classy harbourside brassieres to cosy Italian restaurants in Whitby. And of course, there's also an array of quality seafood establishments serving up locally sourced fish, prawns, and scallops.
In need of some inspiration? Here are 11 of our favourite Whitby restaurants…
---
1. Ditto
Cuisine: British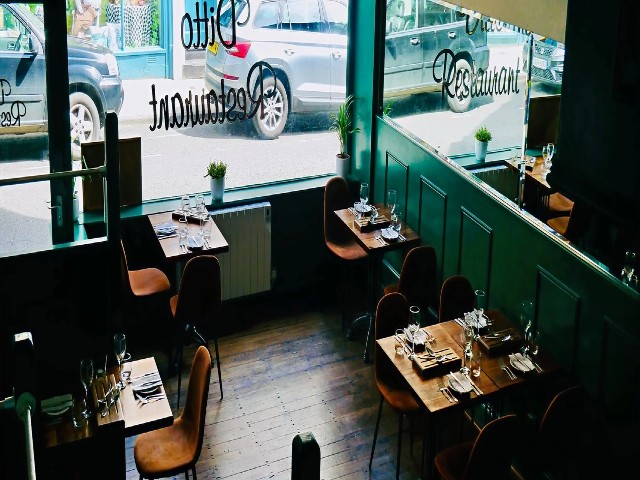 ©Ditto
Serving up British classics using the finest locally sourced ingredients, Ditto offers a delicious variety of dishes. Choose from the steamed cod loin, braised pork belly, or rolled roast lamb breast, before tucking into an indulgent dessert. Vegetarians aren't forgotten about at this Whitby restaurant  – the fresh Heritage tomato salad and roast cauliflower florets served with goats cheese pierogi are sure to please.
Address: 26 Skinner St, Whitby YO21 3AJ
Contact number: 01947 601404
---
2. Trenchers
Cuisine: Seafood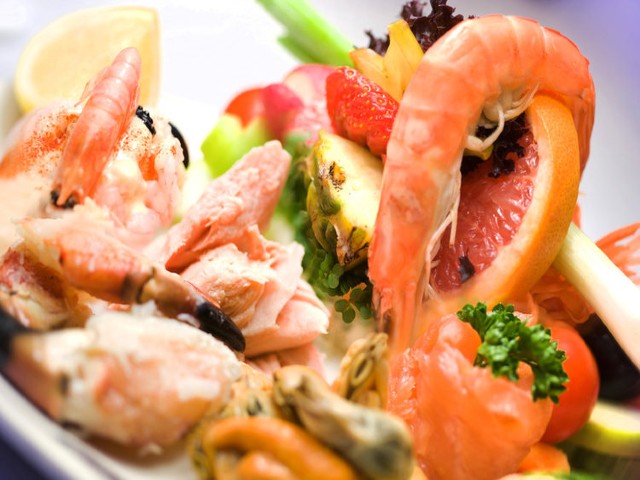 ©Trenchers
A trip to Whitby isn't complete without trying out a plate of award-winning fish and chips at Trenchers. This much-loved restaurant is popular with both locals and visitors alike – and for good reason. Open all day throughout every season, you can always rely on Trenchers for a delicious meal. Whether you're popping in for a light lunch or planning on going all out for dinner, you'll find an excellent choice of dishes here. We'd argue that this place serves up the best fish and chips in Whitby!
Address: New Quay Rd, Whitby YO21 1DH
Contact number: 01947 603212
---
Trenchers Fish and Chips is part of our adventurous Whitby Treasure Hunt for Kids! Follow our treasure map and discover the delights of this coastal town.
---
3. Moutreys
Cuisine: Italian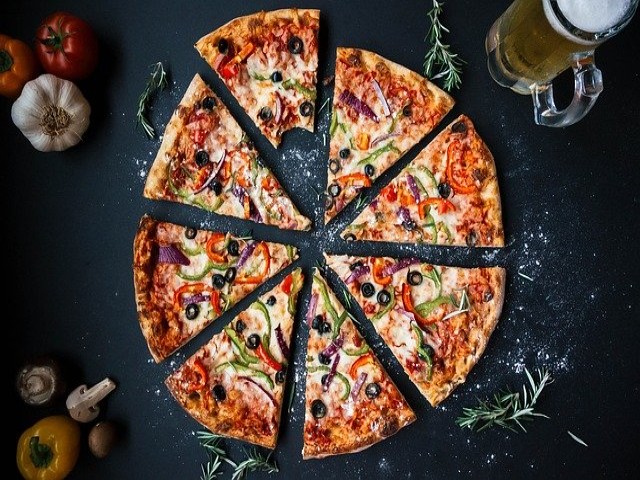 Planning a romantic break in Whitby? Moutreys is the perfect choice for a date night. This cosy Italian restaurant in Whitby serves up delicious dishes, made with freshly caught seafood and the finest ingredients. Tuck into classics such as spaghetti carbonara, wood-fired pizzas and lasagne before treating yourself to a zesty sorbet or creamy panna cotta. Eating out in Whitby is a truly a delectable experience, and this Whitby pizza restaurant is sure to delight!
Address: 9 Grape Ln, Whitby YO22 4BB
Contact number: 01947 602751
---
4. The Fisherman's Wife
Cuisine: Seafood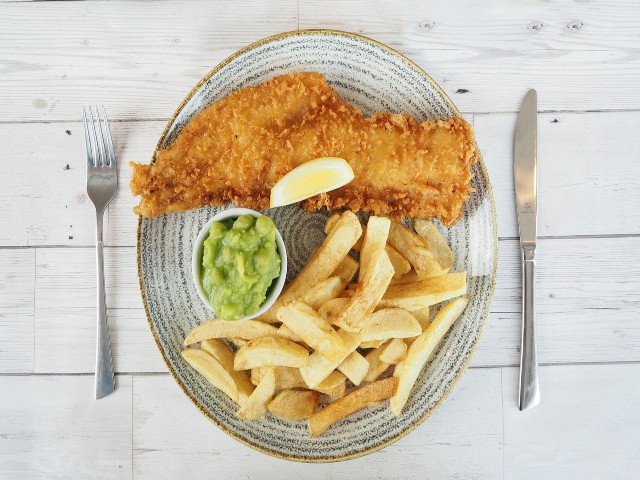 ©The Fisherman's Wife
For sustainably sourced fish dishes, head over to The Fisherman's Wife. Serving up a mouthwatering selection of seafood dishes, choose from homemade fish pie, Scottish salmon, and seafood linguine among many other delicious mains. For those who aren't too keen on fish, the restaurant also serves up an award-winning steak pie and the Radfords homemade burger.
Address: Khyber Pass, Whitby YO21 3PZ
Contact number: 01947 603500
---
5. Albert's Eatery
Cuisine: British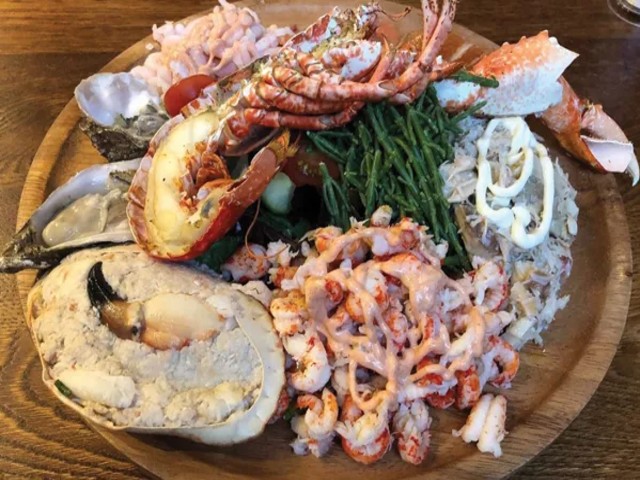 ©Albert's Eatery
Next on our list of the best places to eat in Whitby is Albert's Eatery. The expert chefs craft their delicious dishes from locally sourced produce and ingredients. Whether you're popping in for lunch or booking in for a more formal dinner, you'll find an excellent menu here. From shellfish linguine to 10oz aged ribeye, there's something for all palates. If you'd prefer something plant-based, try the roasted leek and lemon risotto or the Mediterranean vegetable linguine.
Address: Wesley Hall, Church St, Whitby YO22 4DE
Contact number: 01947 666046
---
6. Magpie Café
Cuisine: Seafood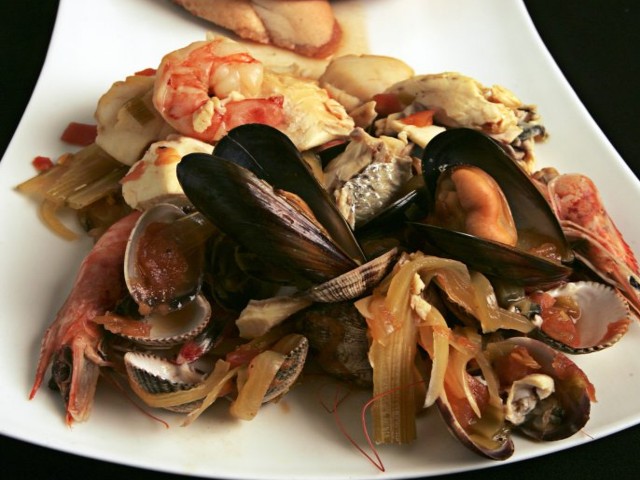 ©Magpie Café
One of the most popular seafood restaurants in Whitby, Magpie Café is open throughout the year. Offering up quality seafood dishes made with fresh fish from the harbour, the flavours in each dish are exceptional. Diners have the option of grilled or poached fish and can choose from haddock, cod, and halibut – among many others. Other popular dishes include seafood chowder and lobster thermidor.
Address: 14 Pier Rd, Whitby YO21 3PU
Contact number: 01947 602058
---
7. Kamthai Thai Restaurant
Cuisine: Thai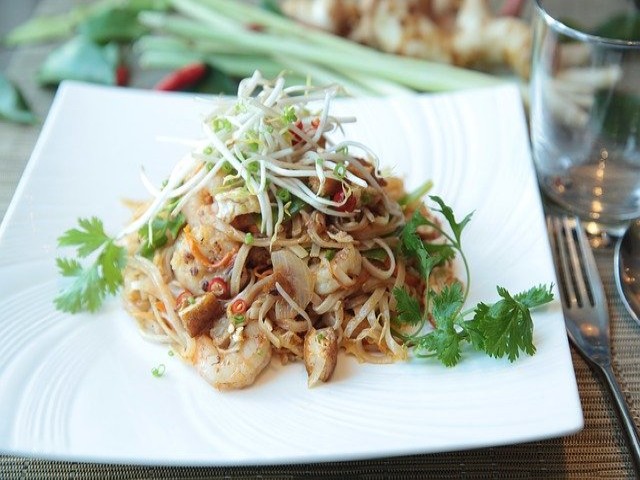 If you love traditional Thai food, be sure to book a dinner at the Kamthai Thai Restaurant. From authentic Thai curries to grilled beef and chicken, you'll find plenty of choice on the menu. For those who aren't well versed in Thai cuisine, the restaurant's helpful staff are on hand to help you choose the perfect dish. There's also a takeaway service if you would prefer to cosy up in your holiday cottage!
Address: Unit 6, Whitby Rail Station, Station Square, Whitby YO21 1DX
Contact number: 01947 601693
---
8. Cosa Nostra
Cuisine: Italian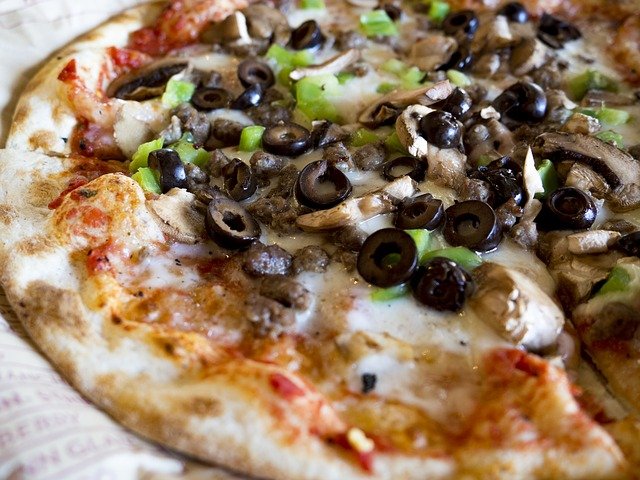 A traditional Italian restaurant in Whitby set within a beautiful Grade II listed building, Cosa Nostra is perfect for those looking for something a little extra special. With a superb wine list and extensive menu, you'll find all your favourites here. Tuck into pasta, risotto, steak, or freshly baked pizza – there's just so much to choose from! This family-run restaurant has a very relaxed vibe and is a popular family-friendly place to eat in Whitby.
Address: 161 Church St, Whitby YO22 4AS
Contact number: 01947 602030
---
9. Harry's Lounge Bar & Brasserie
Cuisine: Brasserie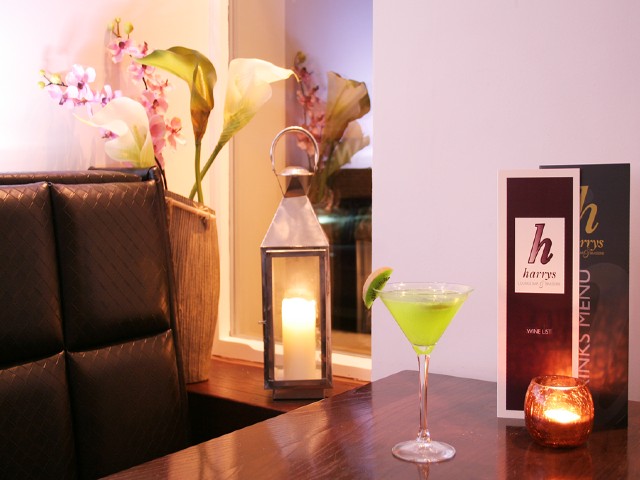 ©Harry's Lounge Bar & Brasserie
Boasting beautiful views of Whitby's harbour, the Harry's Lounge Bar & Brasserie offers a varied menu of locally-caught seafood, meat, and vegetarian dishes. Sourced from local butchers, their 'Steak on the Stone' dishes are absolutely mouthwatering – served on hot griddle stones so you can cook it to perfection. If you're looking to try some local seafood, be sure to sample the pan-fried sea bass or the lobster thermidor.
Address: 10-11 Pier Rd, Whitby YO21 3PU
Contact number: 01947 601909
---
10. The Star Inn The Harbour
Cuisine: Seafood & Brasserie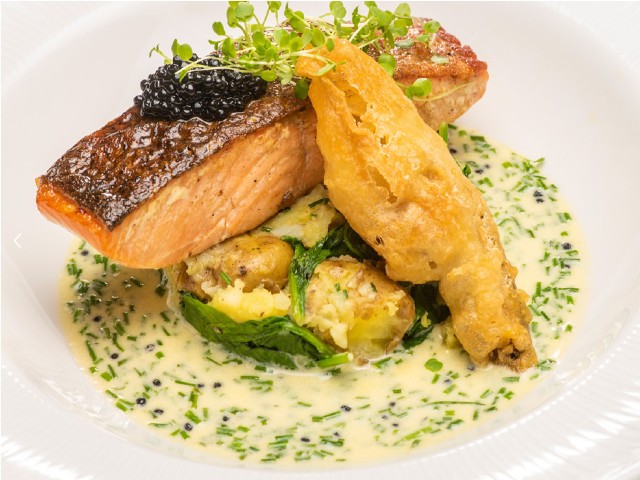 ©The Star Inn The Harbour
The Star Inn The Harbour is an award-winning and AA Rosette restaurant in Whitby, idyllically positioned close to the harbour. Opened by Andrew Pern who also owns the Michelin-starred The Star Inn at Harome, this fantastic eatery serves up some of the best quality seafood dishes around. Using seafood from the harbour and game from the nearby North Yorkshire Moors, you can expect the finest flavours here.
Address: Langborne Rd, Whitby YO21 1YN
Contact number: 01947 821900
---
11. The Blitz Whitby
Cuisine: Tapas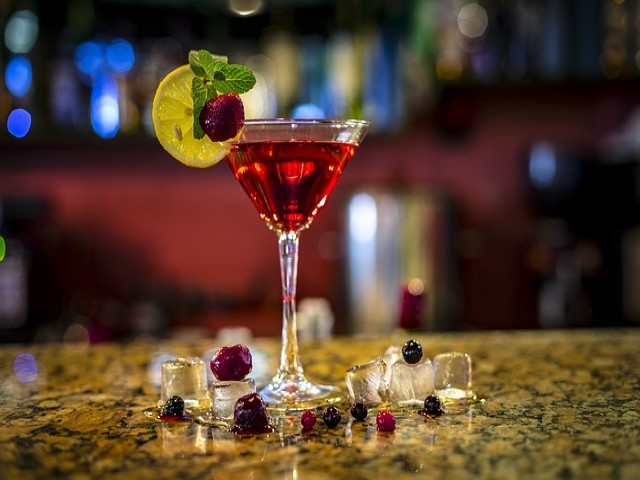 Tuck into tasty tapas at The Blitz Whitby. This unique Whitby restaurant is a 1940's inspired cafe during the day before it transforms into an intimate tapas and cocktail bar at night. With a fantastic selection of wines, gins, and cocktails, it's the ideal place to enjoy a few drinks in the town before heading back to your cosy holiday cottage.
Address: 97-98 Church St, Whitby YO22 4DE
Contact number: 01947 606935
Fancy eating out in Whitby? Make the most of these excellent Whitby restaurants with a stay in one of our beautiful Whitby holiday cottages. Or check out this guide to Whitby pubs to find the best pub food in Whitby!