Journal
6 Beautiful Waterfalls in Yorkshire – The Best North Yorkshire Waterfalls
On the search for the best North Yorkshire waterfalls? Well, you've landed in the right place. We've decided to put together a list of our favourite waterfalls in the region. From the fairytale setting of Janet's Foss to the mighty force of Cautley Spout, there's plenty to be discovered here.
Many of Yorkshire's most popular waterfalls are easily accessed, and most even have car park access nearby. For those harder-to-reach places, we've included all the information you need to pop it into your phone or sat nav!
Curious to see which ones are our favourites? Take a look at these idyllic North Yorkshire waterfalls…
1. Aysgarth Falls
Location: Leyburn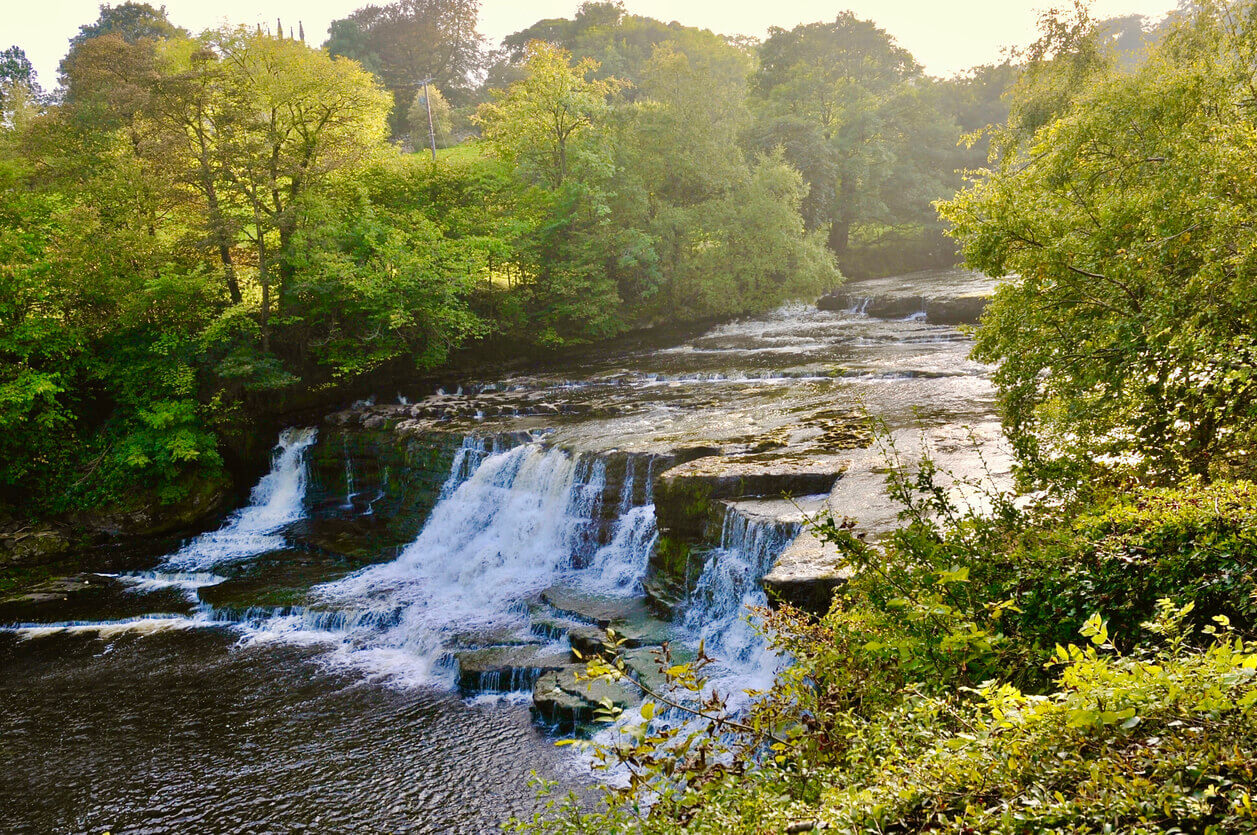 Aysgarth Falls is one of Yorkshire's most renowned waterfalls and is a great day out in North Yorkshire. Set on the fast-flowing River Ure, it's actually a series of three cascading falls carved into the river. A tourist attraction for over 200 years, it's been the inspiration of Wordsworth and has even been featured in a Hollywood movie – Robin Hood Prince of Thieves.
The falls look their best after heavy rainfall – so, it's not always a bad thing if you have a bit of downpour while away on your holidays. You'll also find an array of beautiful walks in the nearby area, so be sure to pack some snacks before heading out. You might find yourself spending all day exploring the Yorkshire Dales National Park!
Nearest parking: Aysgarth Falls National Park Centre, Church Bank, Aysgarth, Leyburn DL8 3TH
Nearest amenities: There is a National Park Centre and café close to the falls, where you can find out more about the local area and enjoy a warming cup of tea or coffee. The car park offers enough space to fit 80 cars, although this can get busy in the summer months.
---
2. Cautley Spout
Location: Sedbergh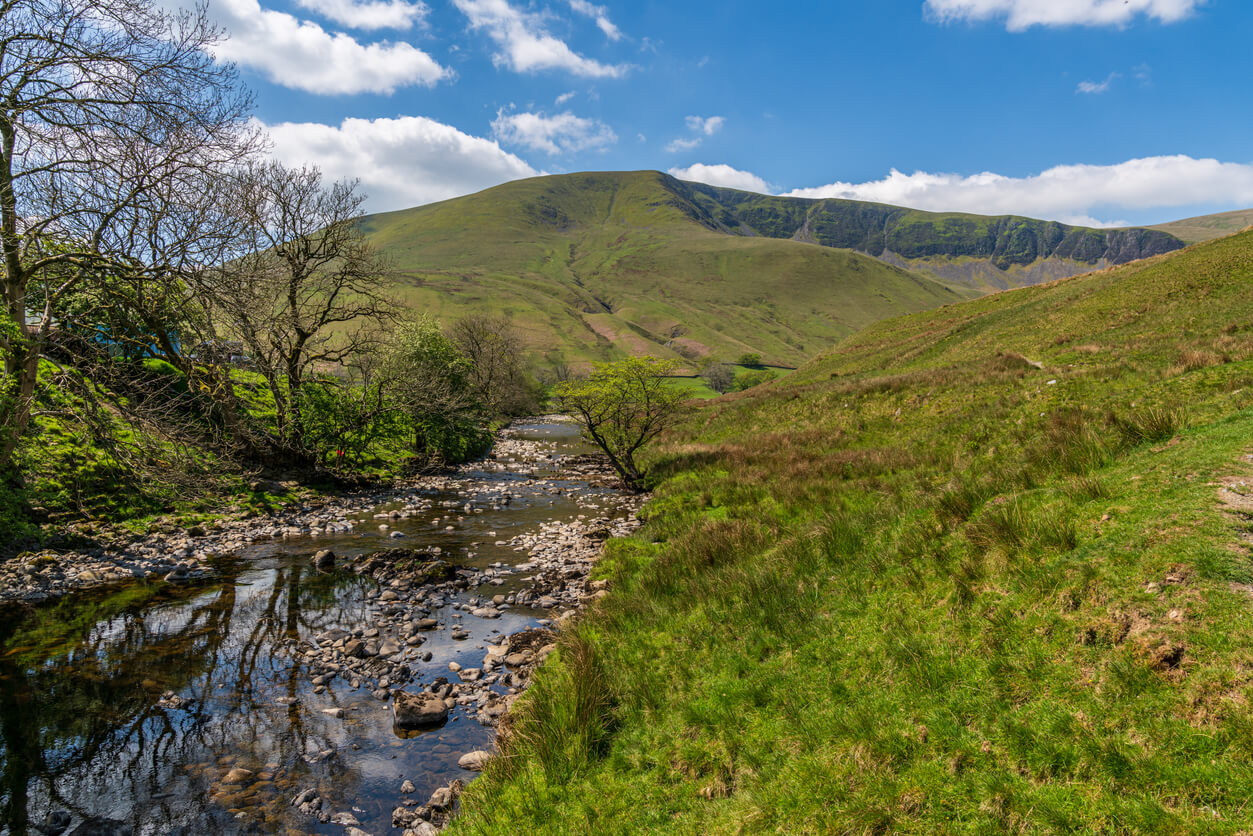 Cautley Spout is England's highest above-ground waterfall, cascading 650 feet down the cliff face. Unlike Aysgarth Falls, you won't find a car park on-site. Instead, you'll need to start your walk from the village of Cautley. Thankfully, there's a good circular route that takes you over to the falls before looping back to the village. Just under six miles long, the entire trail should take around three hours to complete – but you'll want to make time to stop and enjoy the views!
It's a bit of a steep climb, so we'd recommend bringing decent walking boots along with you. The panoramic views across the Cautley Holme Beck Valley are absolutely spectacular, and well worth the hike.
Nearest parking: Cautley, Sedbergh LA10 5NE
Nearest amenities: After a good walk, you can reward yourself with some hearty pub grub at The Cross Keys – it's just a little further south from where you'll need to park.
---
3. Janet's Foss
Location: Malham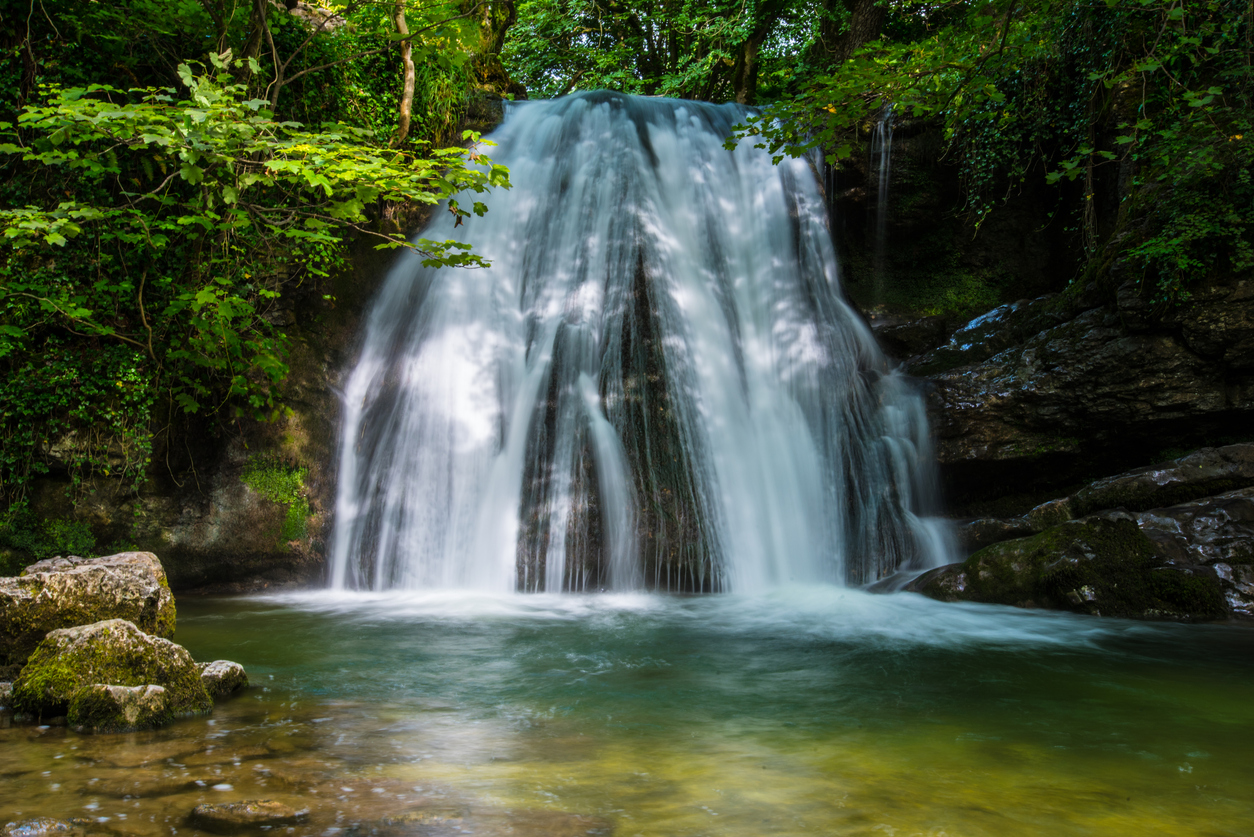 Just a short walk from the quaint village of Malham, Janet's Foss is a popular waterfall among the locals. Used for years as a natural swimming pool (as well as a sheep dip for the farmers…), this pretty waterfall easily looks like something out of a fairytale!
Hidden away in a serene woodland, you'll first stroll through a scenic footpath through the woods. The scent of wild garlic is absolutely incredible during the summer months! After a while, you'll reach the waterfall. On summer days, the pool is great for letting dogs cool off.
Nearest parking: Malham National Park Centre, Malham, Skipton, North Yorkshire, BD23 4DA
Nearest amenities: Just a little further along the footpath from the waterfall is a handy catering van. Gordale Refreshments offers homemade soups and sandwiches, with some outdoor seating. Alternatively, you'll find a choice of nearby pubs in North Yorkshire as well as a tea room in the nearby village of Malham.
---
4. Fell Beck (Gaping Gill)
Location: Lancaster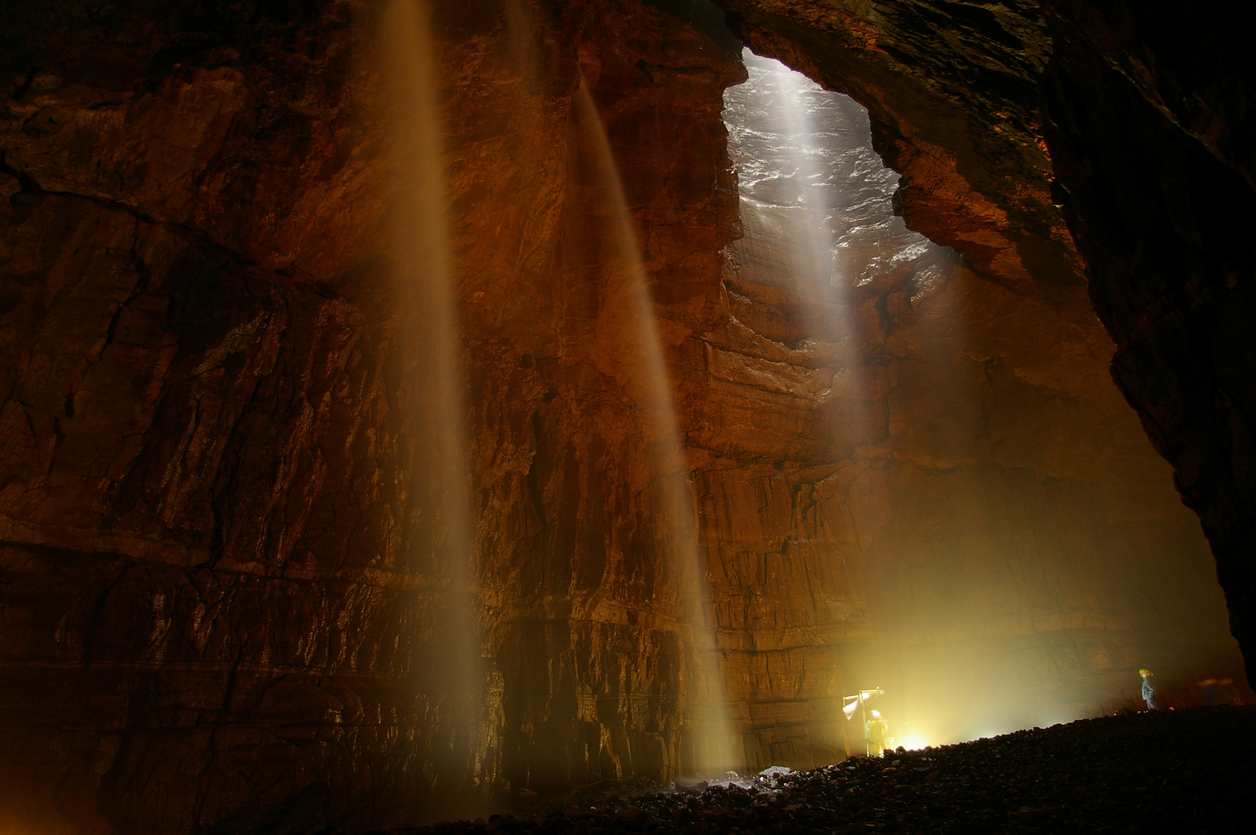 The largest cave chamber in the whole of Britain, Gaping Gill is genuinely big enough to fit an entire cathedral among its ancient walls! Of course, there are no plans for that just yet – but visitors can still head down into the cave to see the incredible waterfall, Fell Beck, cascading down onto the ground.
While the cave is usually closed off to the general public, visitors can access it twice a year. During these weeks, two caving clubs set up tours that allow the public to explore the caves by being winched down into them on a boatswain's chair. Be sure to wear a waterproof coat, as the spray from the waterfall is quite significant!
Nearest parking: Main Street Clapham, Lancaster LA2 8DP
Nearest amenities: You'll find a good choice of pubs in the nearby village of Clapham, including the New Inn Hotel which offers tasty pub grub. If you're just after a quick sandwich, be sure to stop by Croft Cafe.
---
If you're a lover of the great outdoors, then be sure to check out these breathtaking walks in North Yorkshire.
---
5. Scaleber Force
Location: Settle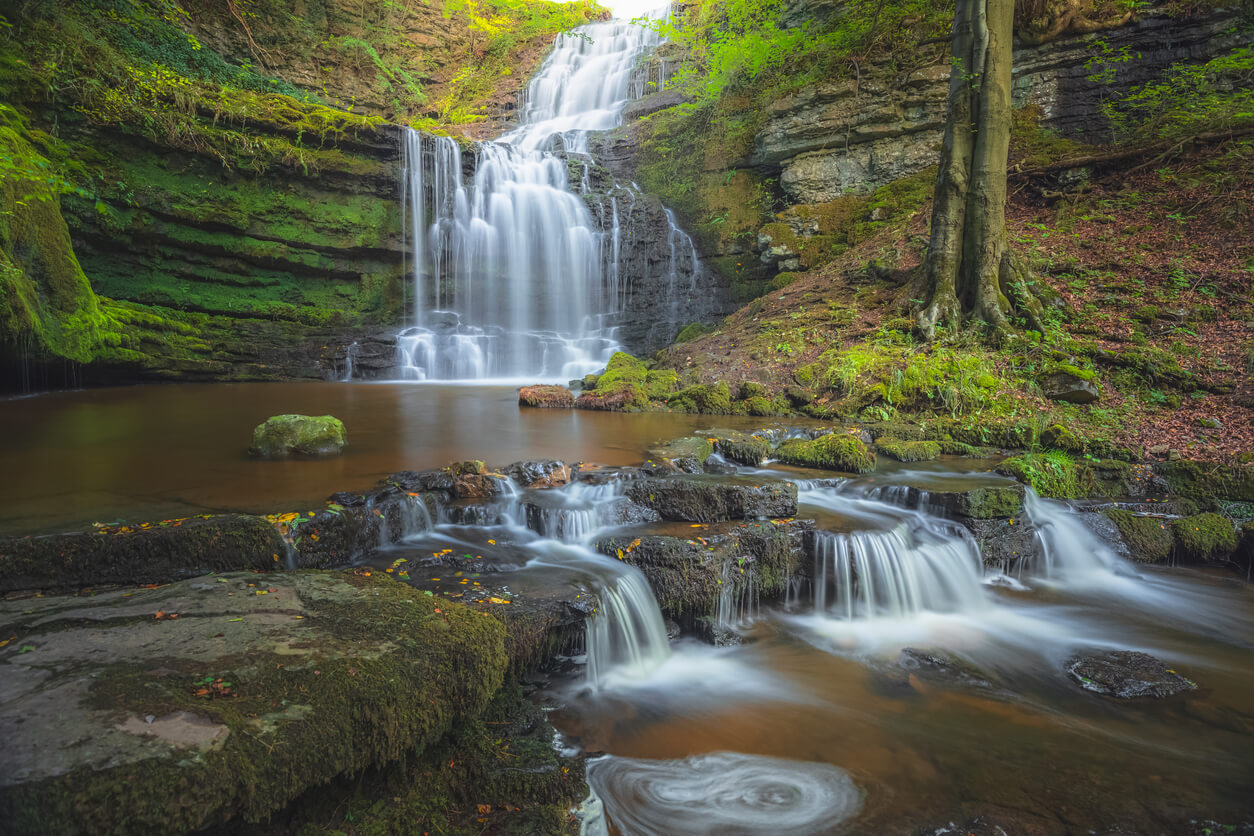 A 40-foot high waterfall just outside the market town of Settle, Scaleber Force has become a popular tourist attraction. Set within a scenic wooded gorge, the best way to reach the falls is to park in the nearby lanes of High Hill Lane or Stockdale Lane, both of which are just a few minutes walk from the top of the woods.
If you feel up to it, you can also park up in the town and walk over – it's a little bit longer, but you'll find it easier to grab a space. The sights and sounds of the crashing water as it tumbles down the gorge and into the deep plunge pool below is awe-inspiring – be sure to take plenty of photographs while you're here!
Getting there: High Hill Ln, Skipton
Nearest amenities: Settle is quite a decent-sized market town, so you'll have plenty of choice when it comes to lunchtime options. If you don't feel like heading into a pub or cafe, you can also stock up in the upmarket Booths or the local Co-op.
---
6. West Burton Falls (Cauldron Falls)
Location: West Burton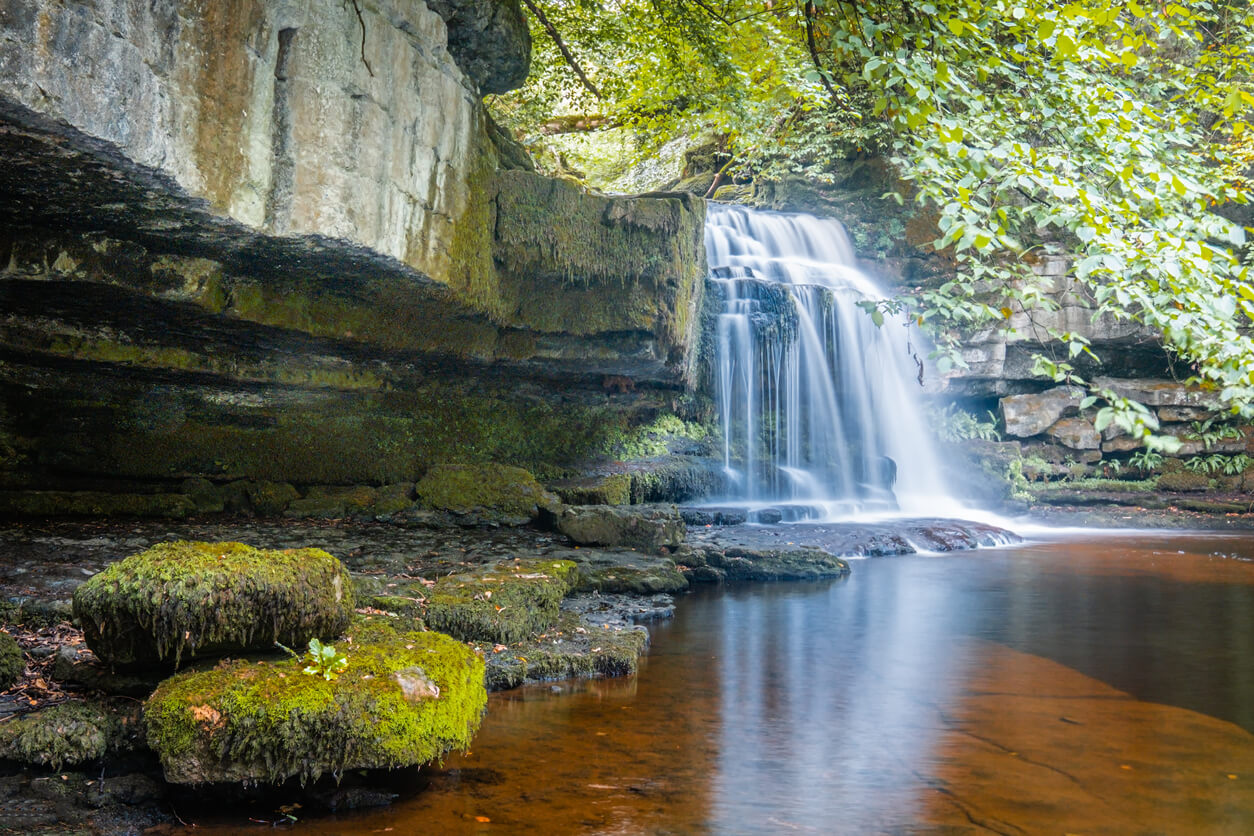 The Cauldron Falls are set just outside the idyllic village of West Burton. Often referred to as both the West Burton Falls, they're well worth a visit if you're also making a trip to the slightly more popular Aysgarth Falls, which is just a few miles up north. Just a short walk from the village, it's easily accessible and doesn't require a massive hike!
This peaceful spot is ideal for those who would rather avoid the crowds of the larger waterfalls in the area. Here, you can sit and watch the wagtails hopping around the beautiful plunge pool, before enjoying a peaceful stroll around the woodlands.
Getting there: West Burton, DL8
Nearest amenities: The West Burton Village Shop and Tea Room offers all the essentials you need for a picnic. Or, you can head into their tea room for a warming brew.