Journal
Our 6 Favourite Places to Eat in Filey
There are plenty of quality restaurants in Filey. Whether you're in the mood for a classic Italian or perhaps some New American cuisine, there's plenty of great places to eat in Filey while you're out and about. Of course, we'd highly recommend sampling the local seafood at least once - but these six eateries are some of the best around.
After a busy day, sometimes you just don't feel like getting dressed up and heading out. That's why we've included Filey restaurants that offer tasty takeaways, including delicious seafood and Indian restaurants.
In need of some inspiration? Take a look at our favourite places to eat in Filey below. From traditional fish and chips to delicious stone-baked pizzas, we're not responsible for any grumbling bellies after you've had a read through!
---
1. San Marco Restaurant
Cuisine: Italian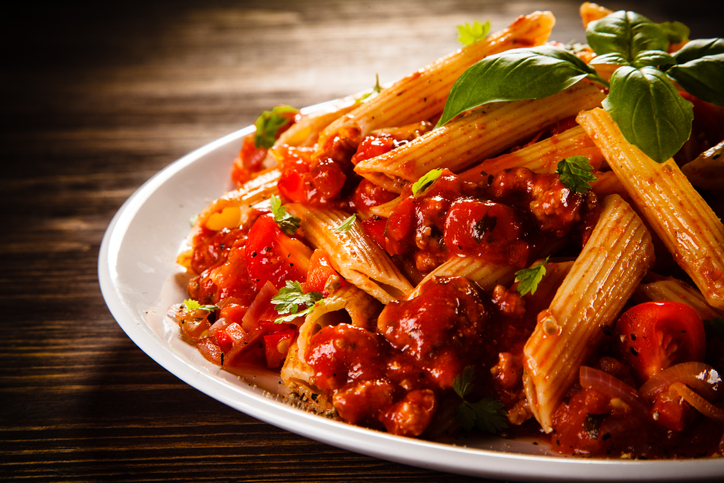 One of the highest-rated eateries within the town, San Marco Restaurant serves up traditional Italian fare in a warm and friendly atmosphere. Established in 2002, the current owners have been delighting the visitors and residents of Filey with quality food for almost 20 years. Inside, you'll find all the elements of an authentic Italian diner – from Venetian masks to the lovely gondola furnace.
You can expect all the classics here, including an array of pasta, pizza, and steak dishes – as well as daily specials. Between 5-6pm, diners can make the most of 'happy hour', which offers £7.50 mains for adults and £5.50 meals for children.
Address: 13 Murray St, Filey YO14 9DA
Phone number: 01723 515457
---
2. Inghams Fish Restaurant
Cuisine: Seafood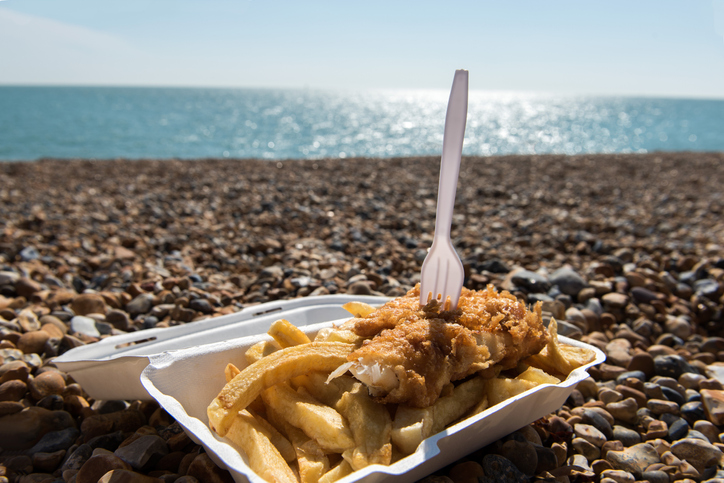 With over 1,000 reviews on Google alone, Inghams Fish Restaurant is one of the most popular restaurants in Filey. After all, you just can't beat a good tray of fish and chips by the seaside! This highly-rated eatery serves up fresh, flaky haddock – encased in proper, golden batter. On chilly days, it's worth sitting in and enjoying your meal from the comfort of the restaurants.
If the sun is shining, grab a takeaway and enjoy your chips by the seaside – the restaurant is just a short walk from Filey Beach. Serving customers for over 30 years, many return visitors won't leave without at least one visit to Inghams during their stay!
Address: 40 Belle Vue St, Filey YO14 9HY
Phone number: 01723 513320
---
3. Tommy's
Cuisine: New American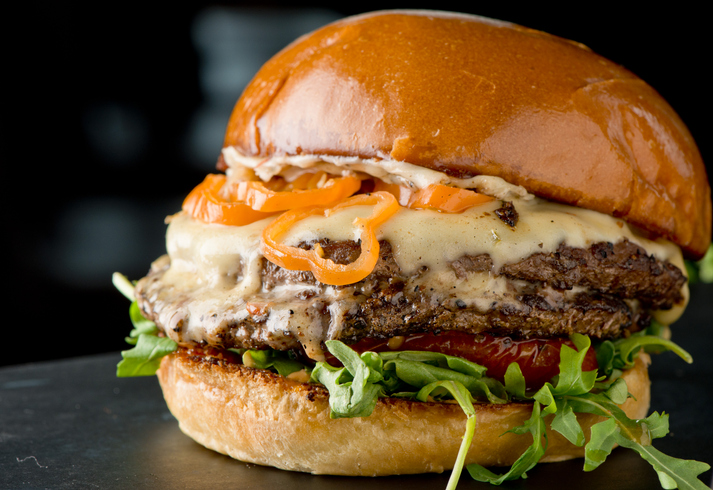 The latest diner in Filey, Tommy's is a rustic restaurant and bar inspired by the USA. If you're a fan of live country music, you'll definitely want to book a space here! As for meals, you can expect mouthwatering tomahawk steaks, chilli nachos, loaded fries, and classic American burgers. With a lively atmosphere and big portions to boot, Tommy's had to be on our list somewhere.
The venue is quite small, so it's definitely worth booking ahead to avoid any disappointment. Regularly praised for its excellent selection of beers and cocktails, it's a great place to enjoy a few drinks before strolling back to your cottage.
Address: 5 Hope St, Filey YO14 9DJ
Phone number: 01723 314678
---
4. The Boat Shed
Cuisine: Pizzeria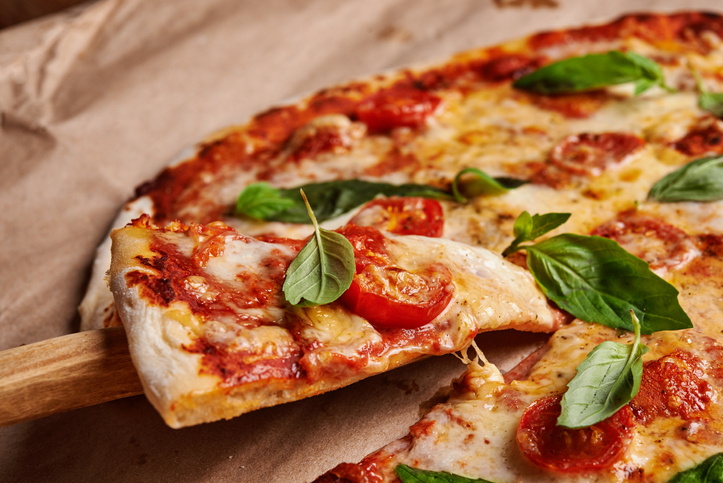 The Boat Shed is loved by visitors and locals alike; with its friendly owners, excellent selection of gins, and delicious stonebaked pizzas – there's a lot to like about this popular Filey Pub. If you're planning on spending the evening enjoying drinks with family and friends, this is one of the best places to eat in Filey. Open until 11pm on the weekends, food can be ordered as a full meal or as tapas to share with the group.
We'd highly recommend checking out their cocktail list – the espresso martini is a delicious treat after finishing off some light bites. If you like things a little more fruity, their zesty mojitos and strawberry daiquiris are sure to hit the spot.
Address: 7 Murray St, Filey YO14 9DA
Phone number: 01723 515672
---
5. Charlottes Of Filey
Cuisine: British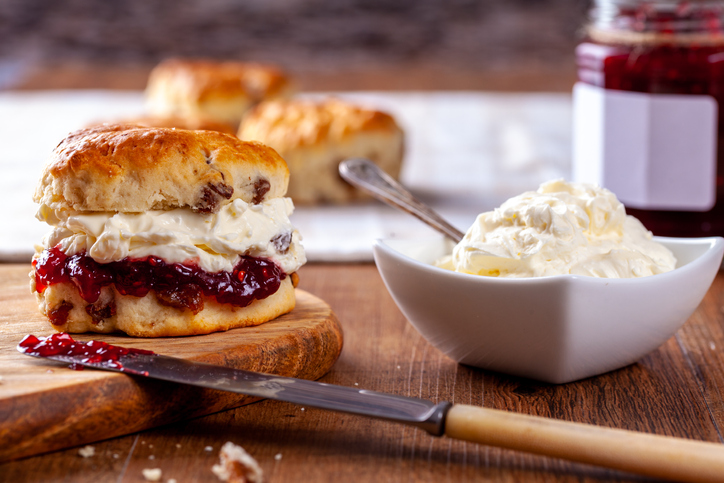 Inspired by Charlotte Brontë who often visited the seaside town of Filey on her summer holidays, Charlottes Of Filey is an elegant eatery close to the seafront. If you're stopping by at lunchtime, you'll get to choose from an indulgent afternoon tea menu – think scones, cupcakes, and brownies – all served with traditional English Breakfast tea. On Sundays, diners can tuck into a hearty Sunday dinner, but tables for this fill up quickly so it's best to book ahead!
On the evening menu, you'll find locally sourced dishes including Charlotte's Crab Fritters, Mariniere Mussels, and slow-cooked pork belly – among many other delicious meals. The glasshouse next door is part of the same building and is one of our favourite dog-friendly pubs in Filey.
Address: 40 Belle Vue St, Filey YO14 9HY
Phone number: 01723 447400
---
6. Monsoon Indian Cuisine
Cuisine: Indian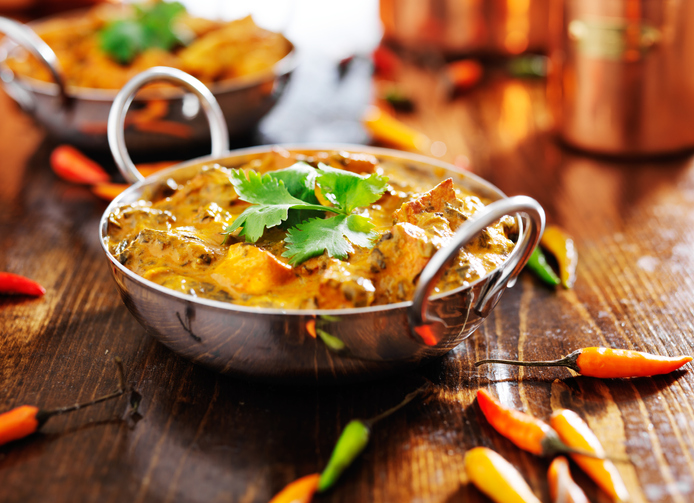 If you're full up on fish and chips and looking for something a little different, be sure to book a table at Monsoon Indian Cuisine. Serving up an array of delicious dishes, you can expect to tuck into classics like chicken korma, lamb rogan josh, and mixed kebab. For those who can handle the heat, the Bombay Johl is well recommended. You'll also find a selection of signature dishes, including the creamy Am Nehri and the mouthwatering Shank Bhuna.
On those days when you just want to curl up in front of the fire in your cosy cottage, you can always grab a tasty takeaway from Monsoon. You can even have it delivered straight to your front door!
Address: 16A Belle Vue Cres, Filey YO14 9AD
Phone number: 01723 515992
---
Have these lovely restaurants in Filey got you craving some tasty cuisine? Enjoy the best of Filey's eateries from one of our delightful Filey holiday cottages. Or why not read our guide to the best restaurants in North Yorkshire for a mouth-watering selection of places to eat nearby?