Journal
The Ultimate Guide to Dog Friendly Pubs in Filey
If you'll be stopping on one of our lovely dog-friendly cottages, there's a good chance you'll want to find dog friendly pubs in Filey that welcome our furry friends.
Fortunately, there's plenty of great dog-friendly pubs in Filey. Whether you're just planning on popping in for a quick drink or perhaps for a full Sunday dinner, these popular Filey dog-friendly pubs are sure to get tails wagging!
The Glasshouse at Charlottes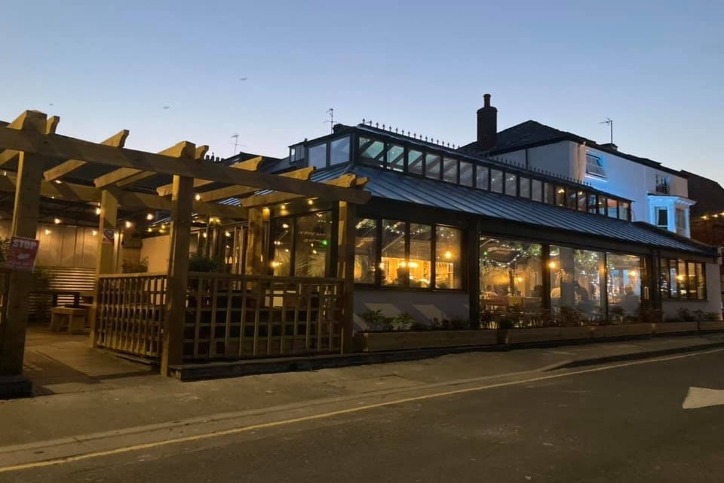 © The Glasshouse at Charlottes
The Glasshouse at Charlotte's is a delightful bar and restaurant, and a popular restaurant in Filey. Serving food throughout the day, it's a great place to grab a light bite in the afternoon or even a hearty breakfast if you get there early enough. Cocktails are served all day from 2 pm to 10.30 pm, so be sure to ask for their creative drinks menu!
Set within an impressive glasshouse building, the bar was named in honour of Charlotte Brontë, who was a regular visitor to Filey during her summer holidays.
Please Note: The sheltered and heated areas of the restaurant are both dog friendly. However, the main restaurant is not able to accommodate your dog.
Address: 40 Belle Vue St, Filey YO14 9HY
Telephone: 01723 447400
---
The Cobblers Arms
The Cobblers Arms is a blast from the past. This traditional pub in North Yorkshire has gained popularity with real ale fans, serving up a selection of locally brewed beers and ales straight from the cask. Renowned for its friendly staff who are more than happy to accommodate four-legged patrons, you're sure to receive a warm welcome as you step through the door.
There's a small beer garden to the back of the micropub, great for enjoying the weather if you're stopping by in the summer months!
Address: 4 Union St, Filey YO14 9DZ
Telephone: 01723 512511
---
The Station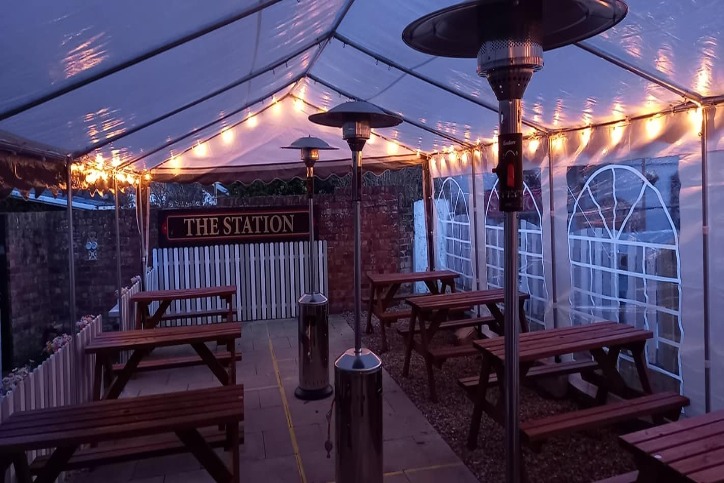 © The Station
The Station is a lively pub in Filey, offering classic pub fare and two beer gardens. With a relaxed and welcoming atmosphere, it's great for those looking for a reliable pitstop after a busy day of exploring the town. Popular for its regular live music acts, you're likely to enjoy the sounds of local bands and singers if you pop in during the evening!
The pub has also received praise for its excellent vegan menu, which can sometimes be rare to find in traditional pubs.
Address: 15 Church St, Filey YO14 9ED
Telephone: 01723 515117
---
The Bull Inn
Set just outside of the town, The Bull Inn is a traditional village pub that serves up freshly prepared and home-cooked meals. It's particularly lovely in the winter months when the open fire and log burner are both crackling away. In the summer, the large beer garden is full with locals and visitors alike.
If you're enjoying a weekend break in Filey, the Sunday dinner at The Bull Inn is well worth a try!
Address: 26 Main St, Gristhorpe, Filey YO14 9PP
Telephone: 01723 512359
---
Cobble Bar & Bistro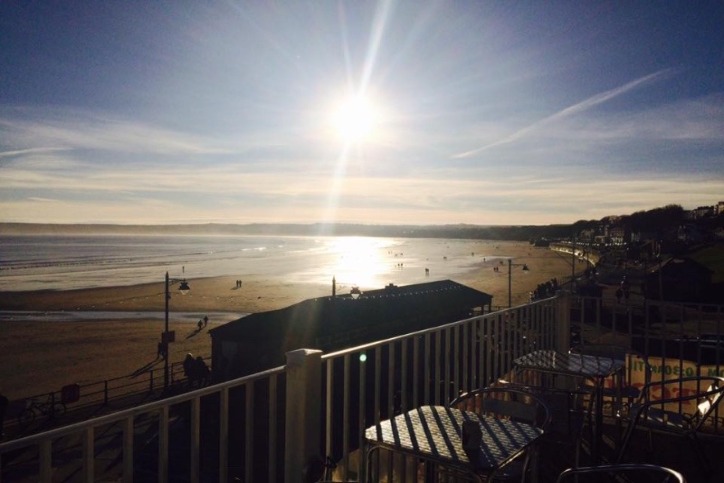 © Cobble Bar & Bistro
The Cobble Bar & Bistro is a dog-friendly cafe serving an unfussy menu of stonebaked pizzas and pasta, among plenty of other lunchtime classics. Set across two floors, the outdoor seating area offers incredible views across the coast. It's a great place to try out some local scampi, freshly caught and prepared in the nearby town of Whitby.
With its excellent children's menu, it's a great place to take the kids after a day on Filey Beach.
Address: Coble Landing, Filey YO14 9LF
Telephone: 01723 512425
---
Bonhommes Bar
A regular winner of the 'Rural Pub of the Year Award' by CAMRA, Bonhommes Bar offers an excellent selection of real ales and beers. Pop in on a Saturday afternoon, and you can take part in the weekly quiz – a fun way to spend a rainy afternoon! Live music acts play every Sunday from 4 pm.
An incredibly dog-friendly pub there are usually dog biscuits at the bar for well-behaved pooches. One of our favourite pubs in Filey!
Address: Royal Crescent Court, The Crescent, Filey YO14 9JH
Telephone: 01723 515325
---
Royal Oak Pub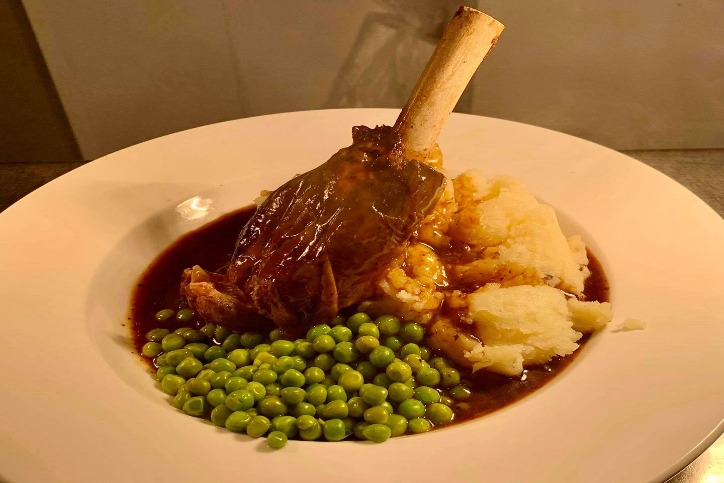 © The Royal Oak Pub
Another friendly local set just outside of the town, the Royal Oak Pub serves up big portions of traditional pub grub. A great option for Sunday lunch, visitors can enjoy a self-serve carvery between 12 pm and 3 pm every week. Both family and pet-friendly, there's an outdoor play area for children and a dedicated dog-friendly area within the pub.
Consider yourself to be a decent singer? Head down on a Friday evening to take part in the weekly karaoke event!
Address: Moor Rd, Filey YO14 9QE
Telephone: 01723 447040
---
The Ship Inn
A popular village local just two miles outside of the town, The Ship Inn offers everything you'd expect from a traditional pub. With a good choice of guest ales, homecooked food, and a relaxed environment, it's a lovely place to stop and refuel if you're heading along the scenic Yorkshire Wolds Way Walk. The interior is incredibly reminiscent of days gone by!
The tasty lunch menu offers something for everyone, including homemade lasagne, steak pie, and fresh Whitby scampi.
Address: West St, Muston, Filey YO14 0ER
Telephone: 01723 514639
---
Belle Vue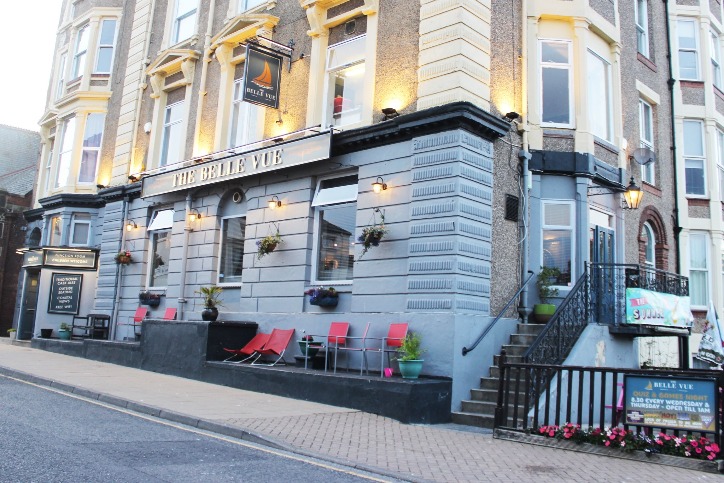 © Belle Vue
The aptly named Belle Vue boasts lovely views across the bay. A popular among the locals, the pub serves a great choice of beers, wines and gins. While you won't find a food menu, it's great for stopping at for a much-needed drink after a walk along the coast.
If you're looking for a lively and authentic atmosphere, you'll most definitely find it here.
Address: Belle Vue St, Filey YO14 9LQ
Telephone: 07767734928
---
The Buccaneer
An excellent choice for a carvery, The Buccaneer is a dog-friendly pub that offers great lunch and evening menus. Praised for its big portions and friendly atmosphere, it's well worth stopping by. We like that the pub and restaurant are divided into two halves, ideal for those who prefer a quieter lunch!
The Sunday lunch here is incredibly popular, so it's always worth booking in advance to avoid any disappointment (and grumbling tummies).
Address: 10 Union St, Filey YO14 9DZ
Telephone: 01723 518504
---
Looking to explore a little further afield? Don't miss out on these dog-friendly pubs in Whitby, the perfect seaside treat for you and your loveable pooch.
---