Journal
Filey Beach Guide
With five miles of golden sand, charming beach huts and a popular Sculpture Trail, what's not to love about Filey Beach?
The Yorkshire Coast offers a variety of beautiful sandy beaches and bays to explore, including the fabulous Filey Beach.
This golden sandy beach is smaller and less commercial than its neighbouring beaches of Bridlington and Scarborough Beach, making it the ideal spot to escape the crowds and enjoy a relaxing break with loved ones.
Keep reading to discover everything you need to know about Filey Beach, one of our favourite beaches in Yorkshire….
---
Filey Beach
Named the 'Beach of the Year' by the Sunday Times back in 2018, Filey Beach is great for young families and romantic couples alike,
Spend the morning building iconic sandcastles with your loved ones before taking a refreshing dip in the sea. The beach is patrolled by lifeguards during the summer months, so you can safely enjoy a relaxing swim in the sun.
There are plenty of things to see and do in Filey along the coast. This five-mile wide stretch of golden sand stretches from Filey Brigg to the RSPB Bempton Cliffs, where half a million seabirds can be seen gathered between the months of March and October – an amazing spectacle!
Filey Beach is popular amongst walkers, sailing enthusiasts and fishermen. Filey is known for its strong fishing heritage. Today, visitors can watch fishermen casting their nets from the traditional "coble" fishing boats. Are you a keen angler? Check out the best fishing lakes in Yorkshire.
Why not explore the Sculpture Trail? A series of artworks, scattered along the seafront, inspired by Filey's natural heritage.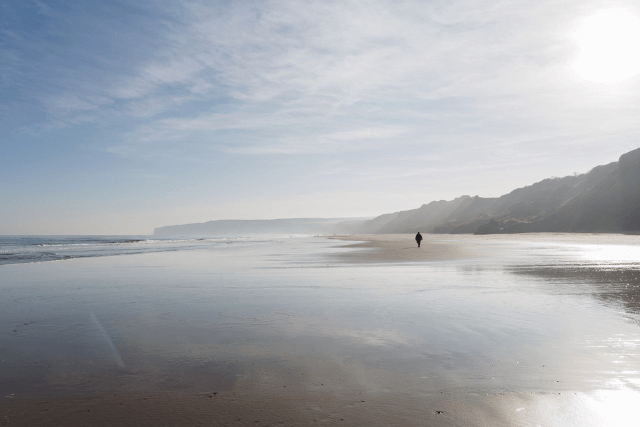 ---
Filey Brigg
Located within the Filey Country Park, Filey Brigg protects the beach from the northerly gales. This Site of Special Scientific Interest is famous for its 150 million years of geological history.
Spend time exploring the many rock pools, birdwatching or walking out along the Brigg – just be aware of tide time, as you can get cut off at various places.
Filey Brigg also marks the beginning (or end) of The Cleveland Way Walk; a 109-mile coastal trail from Filey Brigg to Helmsley.
Looking for other hikes in the area? Discover our favourite walks in North Yorkshire and explore the stunning sites of the North York Moors and Yorkshire Coast.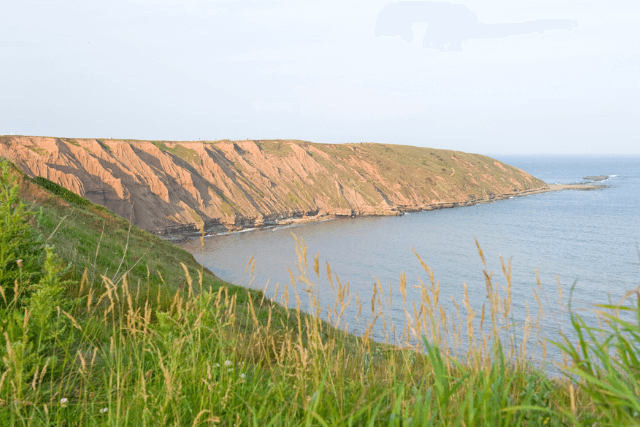 ---
Is Filey Beach Safe?
Yes! Filey Beach is one of the safest beaches in the country. The beach slopes gently into the sea, without any sudden deeper sections that might catch you by surprise.
A lifeguard patrols the area every summer. It is always advised to never swim alone and when a lifeguard is on duty always swim between the red and yellow flags.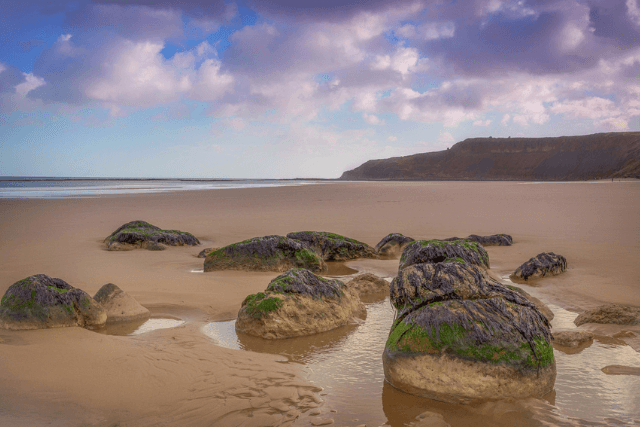 ---
Is Filey Beach Dog Friendly?
Filey Beach has a limit on when dogs are allowed and on which areas of the beach they can enjoy. Between the 1st of May to the 30th of September, dogs are banned from the beach (from the 'Royal Parade' to the 'The Promenade').
If you are visiting Filey with your loveable pooch during the winter months, why not enjoy a walk along the beach before warming up in one of these cosy dog-friendly pubs in Filey.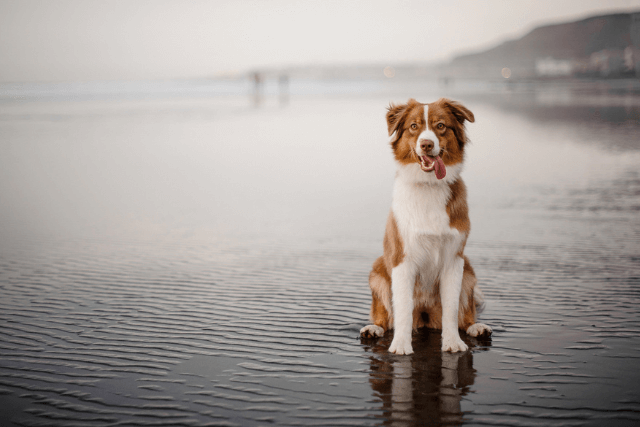 ---
Facilities
You'll find a bar, cafe and toilets all within walking distance of Filey Beach. Beach huts are also available to hire.
Looking for a tasty meal after a day at the beach? Check out our selection of Filey pubs and restaurants in Filey and enjoy a hearty meal or fine dining experience.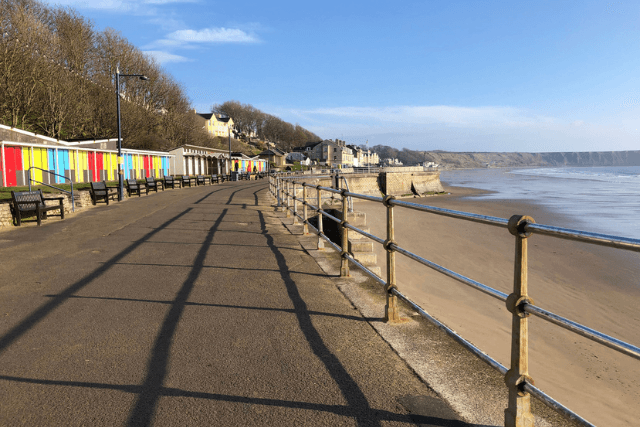 ---
Filey Beach Parking
There are multiple car parks to choose from in Filey. There is a small car park at Coble Landing (YO14 9LF) or the Filey Country Park Car Park (YO14 9ET).
West Avenue (YO14 9BE) and Station Avenue (YO14 9AH) are also within walking distance of the beach. All car parks are Pay and Display.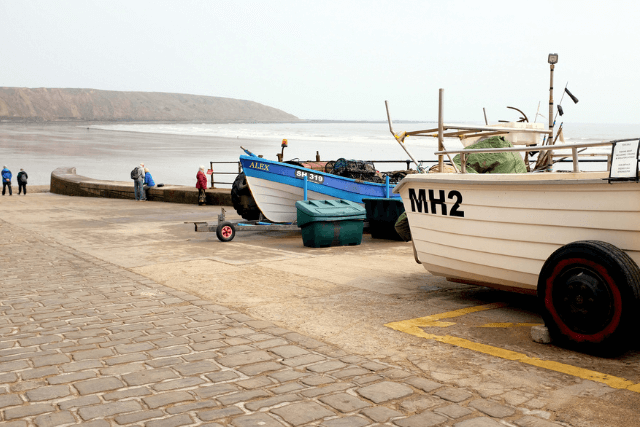 ---
Filey Beach Accommodation
Filey is one of the best places to stay in Yorkshire. But don't take our word for it! Experience the delights of this charming town for yourself.
Fancy a coastal break just a stone's throw away from Filey Beach? Our selection of holiday cottages in Filey provides the ideal base to explore this quaint Edwardian seaside resort.
Bringing your four-legged friend along? Then check out these delightful dog-friendly cottages in Filey. Looking for a spot of luxury? Then our cottages in Filey with a swimming pool won't disappoint!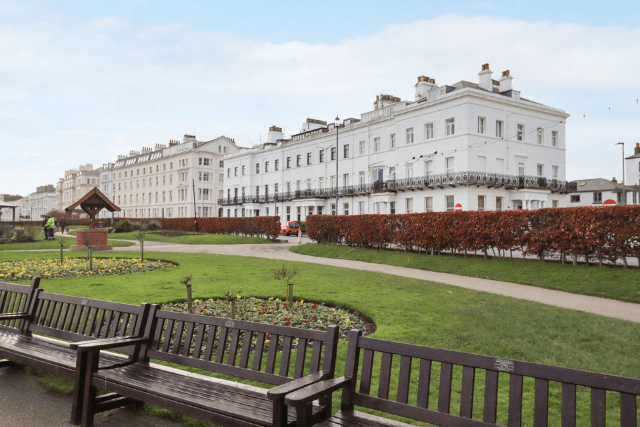 ---
Looking to adventure further afield whilst visiting Filey Beach? Check out our guide to the best seaside towns in Yorkshire. There are plenty of coastal delights waiting to be discovered.